[Ready Stock] Cartoon Anime Figure Silicone Keychain 卡通动漫人物硅胶钥匙扣 [1pcs] (Randomly send out)
Price

RM5.95

RM10.00

Product SKU
B-70B
Brand
No Brand
Size (L x W x H)
7 cm x 17 cm x 5 cm
Availability
175

Design

Quantity
Description
Highlight
(Ready Stock) We are local sellers once the order comes in we will ship out in 48 hours.
Can be request but cannot guarantee the stock still available once the option is finish will randomly send out. (can leave the request at the order note not write at shopee chat)
Materl Information: Plastic rubber Silicone + Metal
Approximately manual check: +-
Product size (Keychain with holder) Roughly all keychain with different pattern :
Between 3~5cm (L) x 3~5cm cm (W) x 21cm (H) include the holder
Package contain: x1pcs silicone keychain
Key Features:
- Can be use at bag, pencil case or as keychain holder etc....
- Suitable send as gift to your love one or friend and family.
- Malaysia local sellers
- Ship out in 48 hours after purchase
Disclaimer: Product actual colour may vary slightly due to differences of screen displays and
photoshoot lightings. Kindly allow up to an inch difference in measurement.
**We will not accept return/refund for broken/damaged item due to shipping from courier center. (We will take photo shoot for every order before packing as prove and send out in good condition.)**
(Ready Stock) We are local sellers once the order comes in we will ship out in 48 hours.
*Item Name: Cartoon Anime Figure Silicone Keychain 卡通动漫人物硅胶钥匙扣 [1pcs] (Randomly send out)
Can be request but cannot guarantee the stock still available once the option is finish will randomly send out. (can leave the request at the order note not write at shopee chat)
Materl Information: Plastic rubber Silicone + Metal
Approximately manual check: +-
Product size (Keychain with holder) Roughly all keychain with different pattern :
Between 3~5cm (L) x 3~5cm cm (W) x 21cm (H) include the holder
Package contain: x1pcs silicone keychain
Key Features:
- Can be use at bag, pencil case or as keychain holder etc....
- Suitable send as gift to your love one or friend and family.
- Malaysia local sellers
- Ship out in 48 hours after purchase
Disclaimer: Product actual colour may vary slightly due to differences of screen displays and
photoshoot lightings. Kindly allow up to an inch difference in measurement.
**We will not accept return/refund for broken/damaged item due to shipping from courier center. (We will take photo shoot for every order before packing as prove and send out in good condition.)**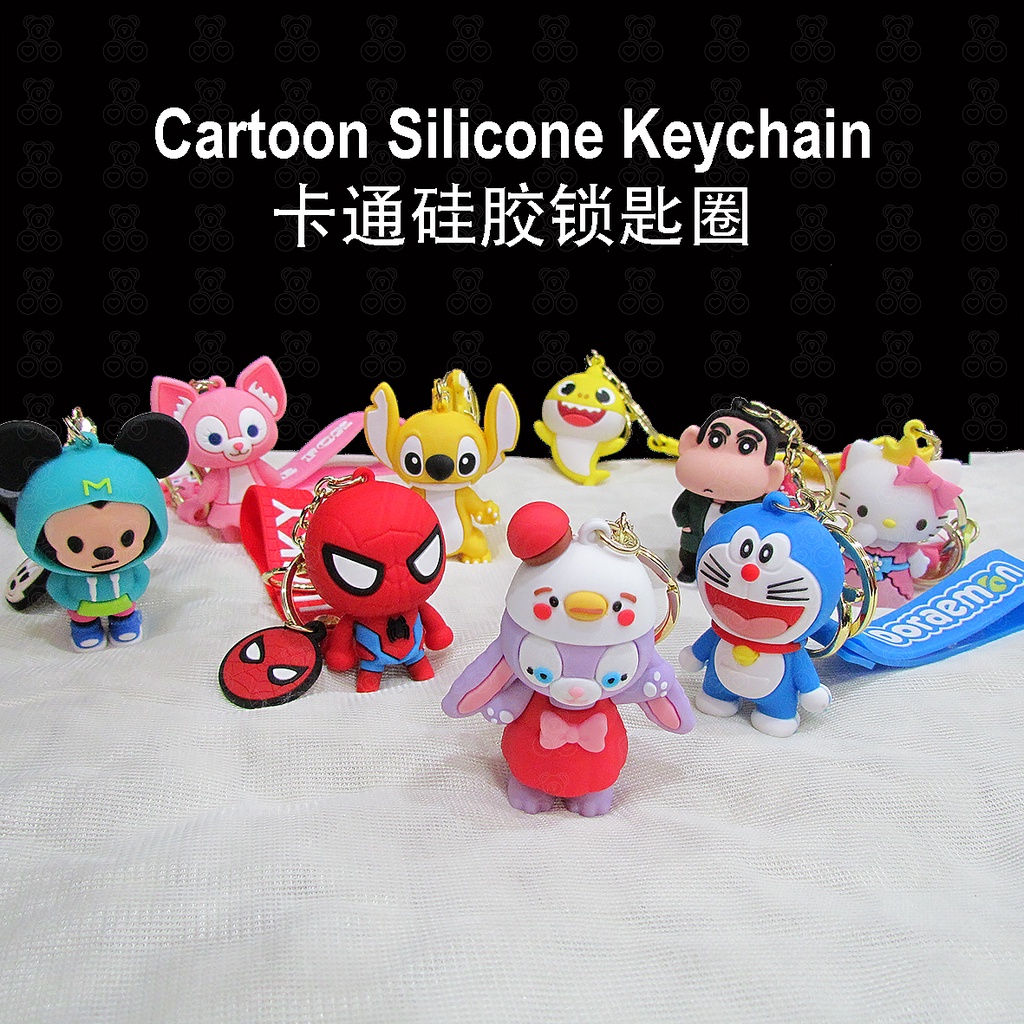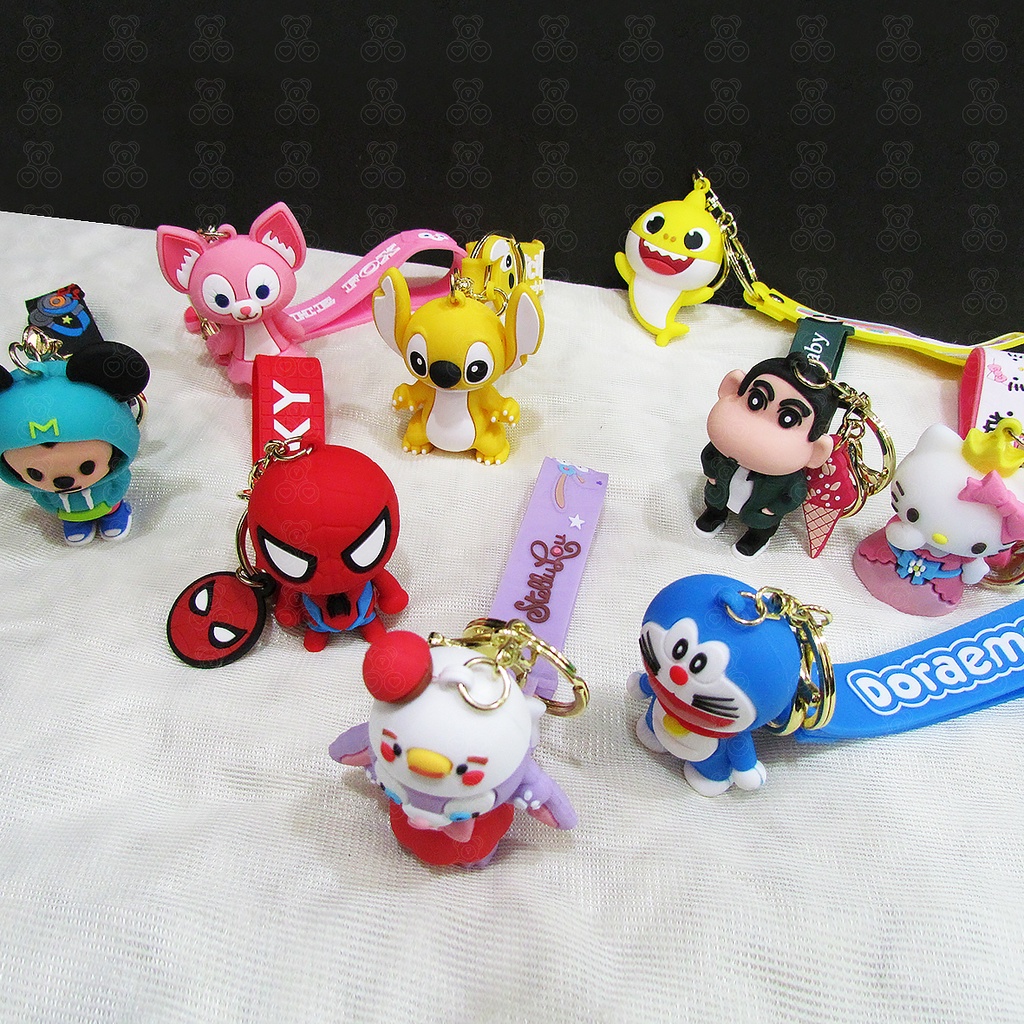 What's in the box
Package contain: x1pcs silicone keychain
Can be request but cannot guarantee the stock still available once the option is finish will randomly send out. (can leave the request at the order note not write at shopee chat)